Since 1963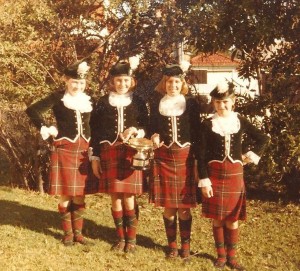 The Veronica Law School of Highland Dancing was founded in 1963 and operates from Laycock St in North Gosford, on the NSW Central Coast. Principal Veronica Law established the school when handed a number of students from her teacher Ruth Henning.
For many years the school operated out of Manly, on Sydneys northern beaches, before relocating to the Central Coast in 1988.
The school focuses on the correct execution of technique and specialises in muscle isolation practises to ensure dancers create the physique, lines and stamina required to become successful dancers. The text of the Scottish Official Board of Highland Dancing and related examining bodies is used by teachers that have qualified with the Scottish Dance Teachers Alliance, United Kingdom Alliance and Scottish Dancing Association of Australia.
Key learning strategies are implemented across many levels of classes to ensure that dancers are taught to their level of physicality and competence, being challenged accordingly to ensure maximum growth as dancers and performers.
Classes spread across junior, intermediate, senior ages for beginners, novice, intermediate, premier and championship standard. VLSHD is well recognised as legitimate and serious contenders amongst major competitors and teachers pride themselves on professionalism and excellence in their field.
Dancers wear the Macgregor tartan and sport green and white as school colours. A strong team atmosphere is encouraged and the school is a large family of like minded people who each look after the other.